COVID Impact on Gut: Diarrhea, Stomach Ache, & Nausea Commonly Seen Post Disease, Say Experts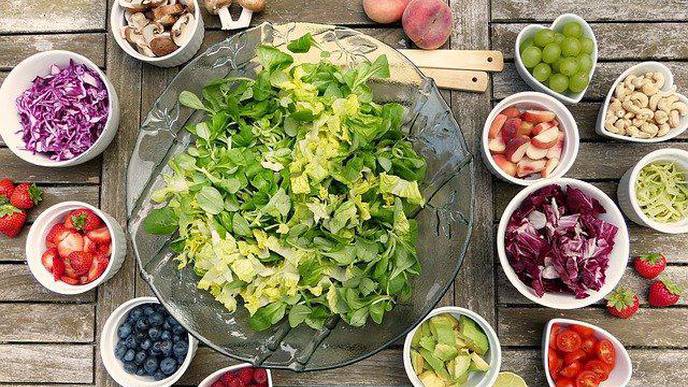 02/14/2022
Photo: Pixabay
Doctors tell News9 that COVID-19 has adversely impacted the gut in several people. According to them eating a healthy diet is the best way to keep intestines healthy and keep diseases like dementia and Alzheimer's at bay.
A study recently publish in the journal Gut suggests that even though COVID-19 is mainly a respiratory illness, there is increasing evidence to suggest that the gastrointestinal (GI) tract is involved in this disease. Scientists, led by Professor Siew C Ng, Medicine and Therapeutics, The Chinese University of Hong Kong, investigated whether the gut microbiome is linked to disease severity in patients with COVID-19, and whether perturbations in microbiome composition, if any, resolve with clearance of the SARS-CoV-2 virus. Gut microbiome composition was significantly altered in patients with COVID-19 compared with non-COVID-19 individuals irrespective of whether patients had received medication (p<0.01).

India remains one of the most affected nations with SARS CoV-2. And though the country has done well – it has reported the most promising clinical recovery outcomes, the fact remains that there are many people who continue to face long COVID involving the gut.
Importance of Healthy Gut
Dr. Maneesh Paliwal, senior consultant, Gastroenterology, PSRI Hospital, New Delhi tells you that GI is one of the largest tract in the body with different parts. "The gut function is very complicated. It is common knowledge that one can get several diseases if we don't eat healthy that can lead to an imbalance in the gut. Our immunity is closely modulated by the intestines. Hundreds of illness including obesity, diabetes, various kinds of cancers, our brain health is linked with the chemicals and the interaction that takes place in the gut. We have trillions of microbes; some good some bad. It is the good microbes that control the bad. When the balance of various enzymes and hormones are good, we can summarise that our gut is healthy," Paliwal explains.

Impact of COVID on the Gut; Omicron Was Better But Delta Did Considerable Damage
Dr. Paliwal said that he has seen several patients who had COVID with issues like diarrhea, nausea, vomiting, and stomach ache to name a few. "It has been observed that people who had severe COVID-19 infection, had pronounced symptoms of stomach ache and severe nausea. The symptoms persist much long – anywhere between four to 12 weeks. This many increase to six months. Almost 30 percent are experiencing fatigue, hair loss, loss of appetite, and weight loss. These are linked to gut immunity and the body's response to COVID. People with a healthy gut had less severe symptoms, faster recovery, and less symptoms of long COVID vis-a-vis those with unhealthy gut," Paliwal said.

His colleague, Dr. Manish Kak, consultant, gastroenterology at the Manipal Hospital in Uttar Pradesh explained that around 20-40 percent people who had COVID had an impact on their gut. "Stomach ache, diarrhea, and vomiting were some issues that patients had for a long time. These were seen even in people before they had long COVID. However, gut issues were less prevalent during Omicron. It was felt more strongly during the Delta wave. I see two-three patients everyday with no history of GI problems, the issues flared up after the virus. Decreased appetite, stomach pain, and indigestion are commonly seen," Kak said.
Problems Associated with an Unhealthy Gut
Several diseases like dementia, Alzheimer's, depression, several cardio-vascular problems are linked to an unhealthy gut. "An unhealthy gut will only complicate these problems. There is a direct link between diabetes and GI tract. There are several intestinal diseases like inflammatory bowel disease that has a clear link with the gut. Gut dysbiosis can lead to many illnesses including obesity," Paliwal reiterated the need for keeping a good gut.
How to Keep Gut Healthy
Kak had a simple advise for readers - Eat a healthy and balanced diet. "There is no specific medication for COVID-led gut issues. We just have to support the system. Post-COVID as well, we don't have specific medication to prescribe. Eating sensibly is the way ahead. Eat fresh fruits, whole-grains, and leafy vegetables. More important, avoid food items that don't suit the body. Diet affects different people differently. Some people have milk intolerance. We advise people to maintain a food chart and see what suits them and what doesn't and alter the eating habits accordingly. Do regular exercise," Kak said in conclusion.