Gastro Outbreaks On Rise in France - Which Areas Are Worst Hit?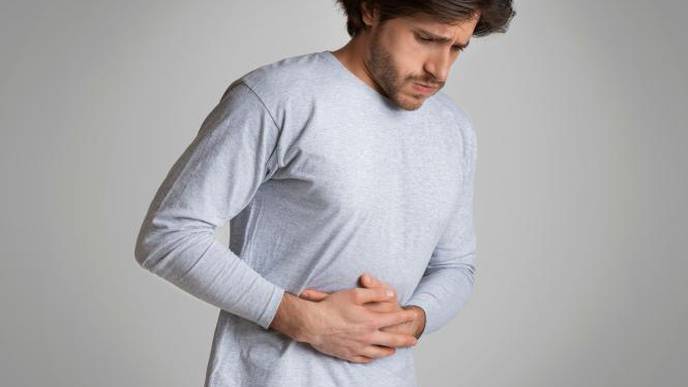 10/18/2021
Photo: Prostock-studio / Shutterstock
Viral stomach bugs are spreading through France at a slightly higher rate than usual this winter causing hospitalizations in extreme cases.
Gastroenteritis (known informally as la gastro in French) can affect people of all ages, causing vomiting and diarrhea.
Some 140.3 stomach-bug admissions to hospital emergency services per 10,000 people of all ages were reported by state health agency Santé publique France for the week of October 4-10.
This is double the rate for the same week in 2020, indicating that a drop in use of the barrier gestures that were introduced during the health crisis may now be causing stomach bugs to spread more rapidly.
One year ago, on October 17, 2020, curfews had just been announced in Ile-de-France and eight other cities in France from 21:00-6:00 in order to stop the spread of the second wave of the Covid virus.
By October 29, Covid cases were still rising and the country was put into a second lockdown.
Reduced social interaction and the use of barrier gestures (hand-washing, social distancing...) help to slow the spread of not just the Covid virus but other viral illnesses such as the flu, bronchitis, and acute gastroenteritis.
The rate of patients now being admitted to hospital with cases of gastroenteritis is comparable to figures from the same period in 2019, before the Covid pandemic – although this year's figures are higher still.
In 2019, 126 people with stomach bugs per 10,000 people were admitted to A&E, compared with 59.7 in 2020, and 140.3 in 2021.
The upshot is that it is being recommended to maintain barrier gestures this winter, in order to combat the tendency. However, experts have noted that the trend, so far, is not cause for alarm, as overall figures for September and October so far are fairly similar to both 2018 and 2019.
An epidemiologist at the National Academy of Medicine, Yves Buisson, told news magazine Marianne that the figures suggest "normal tendencies for the season" and "are not particularly higher or more worrying than before".
He added that fears that our immune systems may be able to cope less well after last year's drop in infections were unfounded.
Where Are Stomach Bug Hospitalisations the Highest?
As in previous years, the rate of hospitalization varies by department.
Paris aside, all departments in Ile-de-France have recorded more than 100 admissions to A&E per 10,000 for acute gastroenteritis.
For the week of October 4-10, there were 308.3 admissions in Val-d'Oise, 276.2 in Yvelines, 222.8 in Val-de-Marne, 193.7 in Seine-Saint-Denis, and 160.9 in Hauts-de-Seine.
The south-east has also been impacted, with 269.7 admissions in Drôme, 257.6 in Bouches-du-Rhône and 252.4 in Alpes-Maritimes.
In contrast, some of the lowest figures can be found in departments towards the center of France with 11.2 in Lot, 17 in Puy-de-Dôme, and 41.2 in Creuse.
Hospitalizations also vary by age group, with children aged under 15 having the highest rate of hospital admissions at 429 per 10,000 people.
Among 15-64-year-old's, this fell to 52 admissions per 10,000 people, and for people aged over 64, the rate was even lower at 32.4.
How to Protect Yourself from a Stomach Bug
Santé publique France recommends thorough and regular hand-washing as the most important way people can protect themselves from catching stomach bugs.
Particular attention should be paid before preparing meals and after using the bathroom, especially in high-risk places such as elderly care homes, hospitals, and nursery schools.
Some stomach bugs can also be transferred from surfaces. In high-risk areas, these should be cleaned regularly.