Gout Flare Risk & Effect of Colchicine Prophylaxis on Flares After COVID-19 Vaccination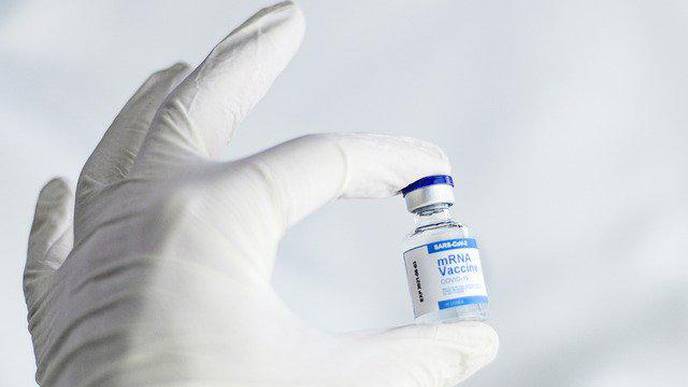 04/05/2022
Photo: Pixabay
Among patients with gout, COVID-19 vaccination was found to be associated with increased risk for flares and negatively associated with colchicine prophylaxis, according study results published in Annals of the Rheumatic Diseases.
Researchers analyzed risk for gout flares in the 3 months following COVID-19 vaccination with an inactivated virus vaccine, as well as studied whether gout flares were preventable with colchicine after vaccination.
A population-based cross-sectional study was conducted at a single center in China between February and October 2021. Patients with gout were randomly selected and data on vaccinations and risk factors were collected via interviews, health QR codes, and medical records.
Overall, 549 patients with gout (96.7% men; median age, 39 years) were enrolled in the study, of whom 462 (84.2%) were vaccinated. Of the vaccinated participants, 203 (43.9%) developed at least 1 gout flare during the 3 months after vaccination. Most flares occurred within 1 month after the first or second dose, 99 of 119 participants (83.2%) and 70 of 115 (60.9%) participants, respectively.
Vaccination was associated with higher odds of gout flare 3 months after vaccination (adjusted odds ratio, 6.02; 95% CI, 3.00-12.08) and colchicine use was associated with 47% reduction in likelihood of a post-vaccination flare.
The study was limited by the observational, cross-sectional design, and retrospective data collection. In addition, confounding factors could not be fully accounted for, and only inactivated virus vaccines, not mRNA, viral vector, or protein subunit vaccines, were included in the analysis.
According to the researchers, "This study may inform discussions with patients with gout about the risks of gout flare around the time of COVID-19 vaccination." They added, "These findings warrant further investigation into whether mRNA vaccines have the same effect…"