Here's What Primary Care Will Look Like in the Future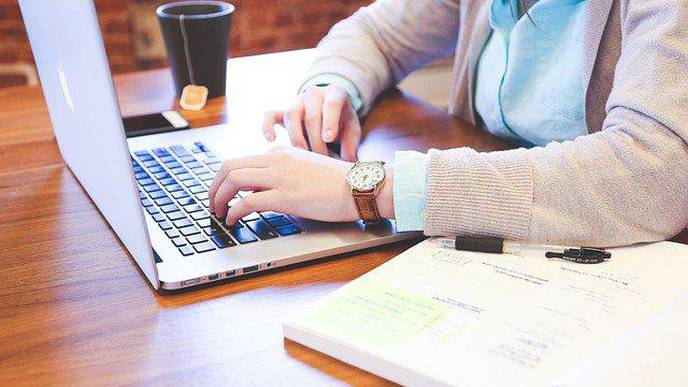 04/12/2022
Photo: Pixabay
Covid-19 played a pivotal role in accelerating years of digital health adoption, with the proliferation of telehealth at the forefront.
According to a McKinsey report, telehealth utilization for office visits and outpatient care increased by 78 times between February and April 2020, as patients, providers, and payers sought to navigate the safe delivery of healthcare when in-person visits ceased to be an option. Telehealth stabilized early in 2021 at 13% to 17% of all visits, across specialties, according to that same report. Yet this is only the beginning of the adoption of telehealth and the first steps toward the healthcare experience of the future.
A large part of this transformation will play out in the offices of primary care physicians. While PCPs may not be a large part of healthcare expenditures, they are pivotal in the engagement, triage, diagnostic and ongoing support of patients. They are often the first point of contact and among the most trusted members of the healthcare ecosystem. This puts them in a position to provide one of the most important, and difficult, services in the space—the coordination of care.
Care coordination has always faced two primary hurdles: the physical limitations of the patient and the accessibility of actionable, integrated data. Physical limitations can be severe (extended travel to see specialists, dispersed provider networks) or more nuanced (lack of access to reliable transportation).
Telemedicine removes the physical barrier, as a patient can now see a PCP in the morning, have a prescription written and the medication mailed to the home, and then follow up with a specialist in another ZIP code that afternoon for further diagnosis. Conditions that may have worsened or been exacerbated by travel and time now potentially have a treatment plan in the same day. The second hurdle, caregivers effectively sharing actionable, integrated data with one another, is a more ambitious task explored further below.
The pandemic made many consumers, patients, and providers aware of what could be moved out of the doctor's office, as virtual caregivers wrote prescriptions, scheduled tests, referred specialists and monitored patients remotely. These trends will continue to accelerate as the larger, slower-moving pieces of healthcare infrastructure figure out how to incorporate new workflows and processes. Here are some of the developments we're most excited about.
Appropriate Care
Virtual engagement models will allow physicians to operate at the top of their license, while broadening their reach and deepening engagement. According to a Deloitte report, physicians estimate that 30% of their current work can be performed by nonphysicians and 18% can be automated.
Telemedicine is allowing the appropriate professional—a CAN, LPN, RN, or social worker—to reduce some of the load of physicians by providing efficient triage and care, while still being able to escalate to a specialist in real-time, when needed. This will be foundational to making mobile, near-site, and onsite clinic models functional, effective, and much more economically viable. We are seeing companies like Radish, Remedy, Hamilton Health Box, and Medbar leverage telemedicine to iterate on the economic model of hybrid in-person/virtual care delivery, and are optimistic about a resurgence of employer-supported, lean, and nimble clinics.
Similarly, virtual care allows physicians to do more follow-up, support, and care management work without the typical time cost that would historically entail.
Last-Mile Care Delivery
When the pandemic began, reaching patients in the home went from convenience to necessity. While many are able and willing to return to in-office visits, a large portion of the medically at-risk community (those with co-morbidities, restricted access to transportation, limited physical mobility) will benefit enormously from changes enabled by virtual and telehealthcare.
Companies like Heal, Ready Responders, MedArrive, and Axle Health are taking different approaches with the same objective—deploying on-the-ground personnel to meet patients where they are. The ability to receive care outside of the doctor's office has the potential to vastly improve the convenience of care, adherence to treatment, and eventually healthcare outcomes.
We expect this trend to continue amplifying and apply to a broad range of healthcare support, like labs and diagnostics, for example.
Data Ecosystem
We believe hybrid and virtual engagement will significantly accelerate the relevance and actionability of patient medical, health, and contextual information. According to the same report from Deloitte, 2 in 3 (65%) physicians expect that in five to 10 years, it will be standard practice for consumers to own and control their health data.
While the policy and technology challenges make that prediction optimistic, there is no doubt that we will see significantly more data influencing care decisions. Presenting physicians with holistic medical records from multiple sources and interpreting it within the context of nonclinical data will allow for more timely, engaged, and effective care.
There are different approaches to increasing the flow of data between stakeholders in healthcare. The first step, mastered by Epic and Cerner some time ago, is digital collection and aggregation within a single network or ecosystem. Hospitals can talk to providers who are able to talk to payers. However, this produced "walled gardens," effective for some but inaccessible to many. Additionally, the patient could not travel with this information. It was effectively siloed, and some of the most innovative healthcare companies had to start from the ground floor onboarding new patients.
Today, companies like Redox are connecting different stakeholders and companies like Human API and Moxe are laying the groundwork for a more streamlined set of digital pipes in healthcare infrastructure. The most ambitious approaches involve either universal aggregation, such as that of Health Gorilla, which is producing a unique, secure data lake of health information, or companies like Seqster and Patientory, which are giving power back to the patient with the goal of true transportability.
All these approaches aim to make care more efficient in combination with access to caregivers, and to increase communication, and reduce wasted time and effort in the healthcare system overall.