Immunocompromised People Can Develop a Good Immune Response After Vaccination Against COVID-19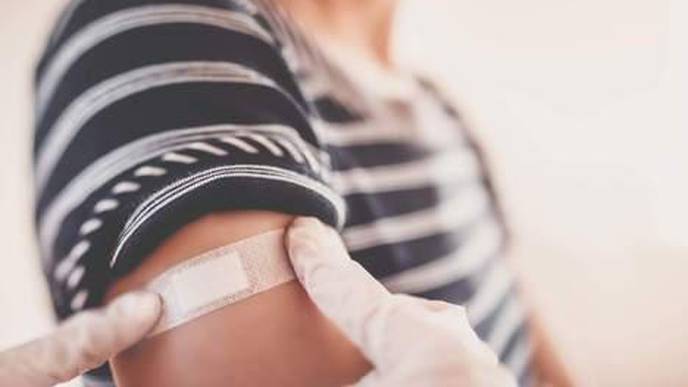 08/09/2021
Photo: Shutterstock
Patients under immunosuppressive therapy can still develop good immune responses to a SARS-CoV-2 vaccination. A third dose of vaccine might be necessary for those patients who are unable to produce antibodies. This is indicated by a recent MedUni Vienna study.
Patients suffering from an autoimmune disease often require treatment that dampens their immune system. This group of patients is therefore particularly prone to severe courses of COVID-19. It was hitherto unclear whether a SARS-CoV-2 vaccination guarantees an adequate response, particularly in patients taking so-called B-cell-depleting drugs (e.g. rituximab to treat rheumatoid arthritis). In a recently published study by a cross-departmental team from the Medical University of Vienna coordinated by the Division of Rheumatology (Head: Daniel Aletaha) of the Department of Medicine III has now answered this question. Together with his study team, senior author Michael Bonelli showed that the majority of these patients are still able to develop a humoral and cellular immune response.
Michael Bonelli comments: "B cells constitute an important cell population for the development of antibodies. We were able to show that more than 50% of patients receiving B-cell-depleting treatment with rituximab still develop antibodies to SARS-CoV-2 and that there is potentially additional protection via a cellular immune response. This underscores the importance of vaccinating immunosuppressed patients against SARS-CoV-2."
A 3rd Vaccination is Sometimes Needed
Daniel Aletaha, Head of the Division of Rheumatology, adds: "The findings from this study formed the basis for a now completed randomized booster vaccination study, which investigated whether the group of patients receiving rituximab treatment who were unable to produce antibodies following standard vaccination can develop humoral or cellular immunity if given a third vaccination with an mRNA vaccine again or a third vaccination with a vector vaccine. The results from the first vaccination study are about to be published and will hopefully feed into the creation of guidelines for a SARS-CoV-2 vaccination strategy in immunosuppressed patients." A follow-on study of the same design, for which volunteers are currently being recruited, will now extend the rituximab study to all patients with immunosuppression and different indications from the fields of rheumatology, neurology, hematology, transplantation, and others. This project is a collaboration between many researchers from different divisions/institutes of MedUni Vienna.