Men Who Worry More May Develop Heart Disease & Diabetes Risk Factors at Younger Ages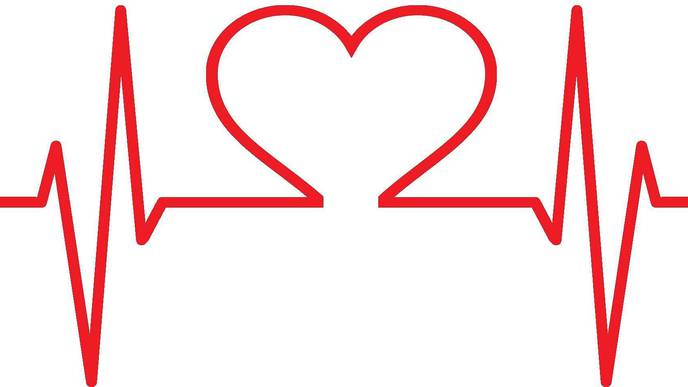 01/24/2022
Photo: CC0 Public Domain
Middle-aged men who are anxious and worry more may be at greater biological risk for developing heart disease, stroke, and type 2 diabetes, also called cardiometabolic disease, as they get older, according to new research published today in the Journal of the American Heart Association.
"While the participants were primarily white men, our findings indicate higher levels of anxiousness or worry among men are linked to biological processes that may give rise to heart disease and metabolic conditions, and these associations may be present much earlier in life than is commonly appreciated—potentially during childhood or young adulthood," said Lewina Lee, Ph.D., lead author of the study, an assistant professor of psychiatry at Boston University School of Medicine, and an investigator and clinical psychologist at the National Center for Posttraumatic Stress Disorder at the U.S. Department of Veterans Affairs, both in Boston.
To track the relationship between anxiety and cardiometabolic diseaserisk factors over time, the investigators analyzed data on participants in the Normative Aging Study, which is a longitudinal study of aging processes in men, founded at the U.S. Veterans Affairs outpatient clinic in Boston in 1961. The study includes both veterans and non-veterans. This analysis included 1,561 men (97% white), who were an average age of 53 years in 1975. The men completed baseline assessments of neuroticism and worry and did not have cardiovascular disease or cancer at that time. A personality inventory assessed neuroticism on a scale of 0–9. In addition, a worry assessment tool asked how often they worried about each of 20 items, with 0 meaning never and 4 meaning all the time.
"Neuroticism is a personality trait characterized by a tendency to interpret situations as threatening, stressful, and/or overwhelming. Individuals with high levels of neuroticism are prone to experience negative emotions—such as fear, anxiety, sadness, and anger—more intensely and more frequently," said Lee. "Worry refers to our attempts at problem-solving around an issue whose future outcome is uncertain and potentially positive or negative. Worry can be adaptive, for example, when it leads us to constructive solutions. However, worry can also be unhealthy, especially when it becomes uncontrollable and interferes with our day-to-day functioning."