Mental Health vs. Primary Care: How Americans Are Using Telehealth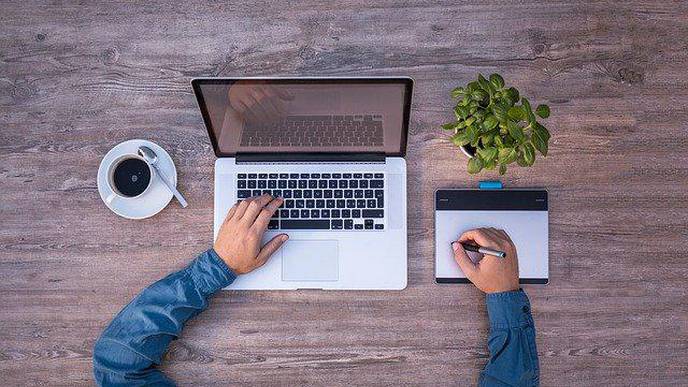 04/20/2022
Photo: Pixabay
Ever since the COVID-19 pandemic began, many Americans have been receiving health care via telehealth. The question arises: Who are the health care professionals on the other end of all these video links and phone calls?
According to new evidence from private insurance claims data, the top specialty providing telehealth services nationally this past January was social worker. Because the most common telehealth service social workers provide is psychotherapy, this is just one sign of how prevalent the provision of mental health services through telehealth has been, as our country continues to grapple with the pandemic and its impact on many fronts.
Tracking Telehealth Month by Month
FAIR Health has been tracking telehealth trends on a monthly basis since January 2020 with the Monthly Telehealth Regional Tracker. Drawing on our repository of billions of private health care claims, the Telehealth Tracker documented the rapid rise in telehealth usage in the early months of the pandemic and has followed the evolution of telehealth since then. The Telehealth Tracker is a free, interactive, online map of the four U.S. census regions (Midwest, Northeast, South, and West) that allows the user to view an infographic on telehealth for a specific month in the nation as a whole or in individual regions.
The Telehealth Tracker itself evolved as the pandemic continued. In the first year, to study the impact of the COVID-19 pandemic on telehealth, each month in the pandemic year of 2020 was compared to the corresponding month in the pre-pandemic year of 2019. In 2021, the focus turned to month-over-month rather than year-over-year changes.
In 2022, we've added new features: the top five telehealth provider specialties rendering telehealth services and the Telehealth Cost Corner, which presents a specific telehealth procedure code and its median costs. Continuing from previous years are the percent change in telehealth's share of medical claim lines, the top five telehealth procedure codes, and the top five telehealth diagnoses. (A claim line is an individual service or procedure listed on an insurance claim.)
Provider Specialties
In January 2022, social worker was the provider specialty rendering the most telehealth services nationally and in every region but the West. In the West, primary care physician was the leading provider specialty, ahead of social worker by just a tenth of a percentage point in terms of each specialty's share of telehealth claim lines. In every other region and nationally, primary care physician was in second place behind social worker.
Nationally, psychiatrist, psychologist and primary care nonphysician were in third, fourth and fifth place, respectively. Though the regions varied in the order of provider specialty, in all of them – as in the nation as a whole – three of the five top specialties were related to mental health: social worker, psychiatrist, and psychologist.
The share of telehealth services provided by social workers varied by region. Nationally, social workers accounted for 28.7% of telehealth claim lines. In the Midwest, where their share was greatest, they accounted for 32.2%; in the West, where it was least, they made up 22.4%.
Diagnoses
Throughout 2021 and into January 2022, mental health conditions constituted the top telehealth diagnostic category nationally and in every region. In January, mental health conditions accounted for 58.9% of telehealth claim lines nationally – up from 55% in December 2021. By comparison, mental health conditions also were No. 1 among telehealth diagnoses in 2020, but accounted for only 44% of telehealth claim lines nationally.
Throughout 2021, generalized anxiety disorder was the top telehealth mental health diagnosis nationally and in most regions, though major depressive disorder was No. 1 in the West. From May to July 2021, and again from September to October, substance use disorders emerged as one of the top five telehealth diagnoses nationally.
Procedure Codes
Throughout 2021, the telehealth procedure code used most often nationally was the code designating one hour of psychotherapy. This remained the nation's top telehealth procedure code in January 2022, when it accounted for 23.1% of telehealth claim lines. The nation's top five codes contained two other psychotherapy codes that month: one in fourth place designating 45 minutes of psychotherapy and another in fifth place marking a 30-minute psychotherapy visit with evaluation and management.
In three of the four census regions, all three of these codes were in the top five, with one hour of psychotherapy in first place. In the South, however, the top five telehealth codes contained one hour of psychotherapy in first place and 45 minutes of psychotherapy in fifth place, but did not include the code for a 30-minute visit.
Services Besides Mental Health
Despite the dominant position of mental health services, telehealth also offers a gateway to services and treatments for many other conditions. In January, along with mental health conditions, the top five telehealth diagnostic categories nationally also included acute respiratory diseases and infections, COVID-19, developmental disorders, and joint/soft tissue diseases and issues.
The Telehealth Cost Corner was created to spotlight the costs of a different telehealth procedure code each month. For January, the spotlight was on the code designating treatment for a speech, language, voice, communication and/or hearing processing disorder. This code is most commonly used by speech-language pathologists to help correct specific speech or language disorders – typically in young children with developmental language delays and/or autism, though sometimes also in older adults after stroke or other debilitating incidents.
Nationally, the median charge amount for this service when rendered via telehealth was $129.92, and the median allowed amount was $77.64. A charge amount is the provider's undiscounted fee, which a patient may have to pay if uninsured, or if they go to a provider who does not belong to their plan's network. An allowed amount is the total fee paid to the provider under an insurance plan. It includes the amount the health plan pays and the part the patient pays under the plan's in-network cost-sharing provisions (e.g., a copay or coinsurance if the patient has met the deductible).
The costs in January for this type of treatment varied by region. For example, the highest median allowed amount was $88.47 in the Midwest, and the lowest was $69.50 in the South.
Conclusion
Telehealth has become a major component of the nation's health care system – accounting for 5.4% of all medical claim lines in January 2022 – and the data tied to provider specialties, diagnoses, and procedure codes highlights the fact that many people have used telehealth for mental health help.
By documenting such findings, the Monthly Telehealth Regional Tracker has become a go-to resource for policymakers, researchers, payors, providers, and others seeking to understand and keep pace with our nation's evolving health care landscape. We intend to continue reporting on changes in telehealth, and to continue examining the shifts in its services for mental health conditions.