Molecular Age of the Eye Determined for the First Time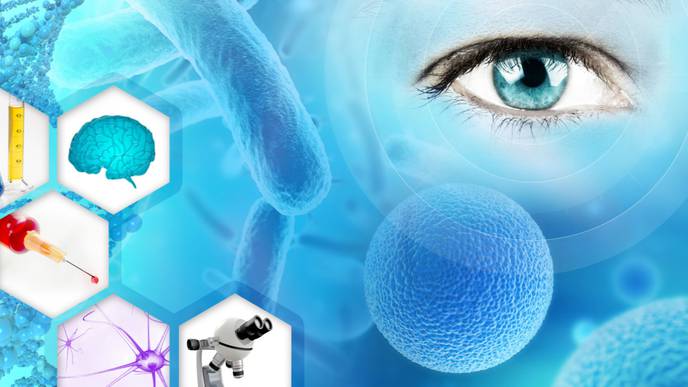 10/20/2023
Molecular Age of the Eye Determined for the First Time
Molecular Age of the Eye Determined for the First Time
Scientists have made a groundbreaking discovery by determining the molecular age of the eye for the first time. This breakthrough could have significant implications for understanding the aging process and developing treatments for age-related eye diseases.
Using advanced molecular techniques, researchers were able to analyze the DNA methylation patterns in the cells of the eye. DNA methylation is an epigenetic modification that plays a crucial role in gene expression and regulation. By studying these patterns, scientists can estimate the biological age of tissues and organs.
The study, conducted by a team of researchers from various institutions, involved analyzing samples from individuals of different ages. The results revealed that the molecular age of the eye is distinct from chronological age, indicating that the eye ages at a different rate compared to other organs.
Furthermore, the researchers found that certain regions of the eye exhibited accelerated aging compared to others. These regions included the lens and the retinal pigment epithelium, which are known to be particularly susceptible to age-related diseases such as cataracts and age-related macular degeneration.
Understanding the molecular age of the eye opens up new possibilities for developing targeted therapies to prevent or treat age-related eye diseases. By identifying the specific molecular changes associated with aging, scientists can potentially develop interventions to slow down or reverse the aging process in the eye.
This research also has broader implications for understanding the aging process in general. The eye serves as an accessible and easily measurable model for studying aging, and the findings from this study could shed light on the mechanisms underlying age-related changes in other organs and tissues.
In conclusion, the determination of the molecular age of the eye represents a significant milestone in the field of aging research. This breakthrough provides valuable insights into the aging process of the eye and paves the way for the development of targeted therapies for age-related eye diseases. With further research, we may be able to unlock the secrets of aging and potentially extend the healthspan of individuals in the future.