Novartis to Discontinue Development of GA Gene Therapy - Eyewire+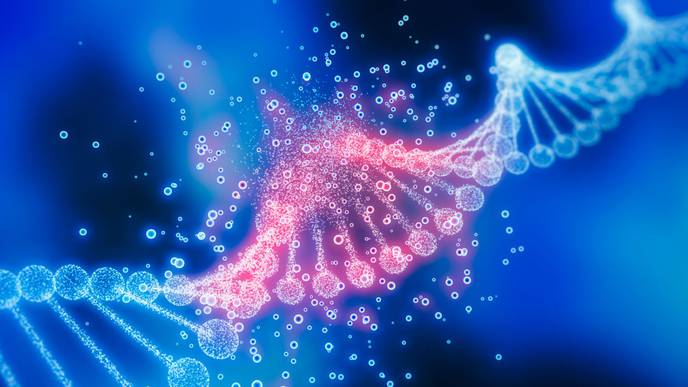 09/13/2023
Following weak phase 2 clinical data, Novartis decided to discontinue the clinical development of its geographic atrophy gene therapy candidate GT005, which it acquired as part of its acquisition of Gyroscope Therapeutics.
The announcement was made by investment film Syncona, which previously owned Gyroscope before Novartis' 2021 buyout. Syncona was set to receive several milestone payments from Novartis in the event of successful clinical development and commercialization.
"We are naturally disappointed for patients following the decision to discontinue GT005, but we respect Novartis' decision," Chris Hollowood, CEO of Syncona Investment Management Limited, said in a news release. "We remain focussed on our strategy of building and maintaining our portfolio of companies providing significant opportunities to deliver strong risk-adjusted returns to our shareholders and to make a difference to the lives of patients with devastating diseases."
GT005 was designed as an AAV2-based, one-time investigational gene therapy for GA secondary to AMD that is delivered under the retina. Novartis' decision was based on a recommendation from the Independent Data Monitoring Committee, which concluded that overall data from the lead phase 2 HORIZON study did not support continuation of the development program.
In December 2021, Novartis entered into a definitive agreement to acquire all of the outstanding share capital of the UK-based Gyroscope. Novartis made an upfront payment of $800 million and potential additional milestone payments of up to $700 million. Of the $800 million, Syncona received upfront cash proceeds of $442 million for its holding in Gyroscope.
The move comes as Novartis continues its strategy of divesting its ophthalmology assets to focus on prioritized therapeutic areas,
In January 2023, Novartis completed its sale of five branded ophthalmic products—Ilevro, Nevanac, Vigamox, Maxidex, and Triesence—to Harrow in a deal worth up to $175 million. 
In June 2023, Novartis sold dry eye drug Xiidra (lifitegrast ophthalmic solution) 5% to Bausch + Lomb, along with libvatrep (also known as SAF312), an investigational compound being studied for the treatment of chronic ocular surface pain; and AcuStream technology, an investigational device that may have the potential to facilitate precise dosing and accurate delivery of certain topical ophthalmic medications to the eye. Under the terms that deal, Bausch + Lomb paid $1.75 billion in cash with potential milestones of up to $750 million based on sales thresholds and pipeline commercialization.