Op-Ed: Nuclear Medicine Is Crucial for Fighting Cancer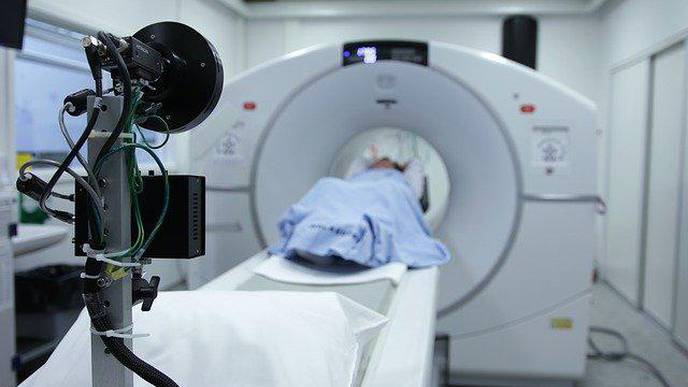 07/28/2021
Photo: Pixabay
The nuclear medicine sector is a small part of the wider nuclear industry, but it provides some of the most pioneering technologies in healthcare - and is close to making personalized medicine a reality. Antonis Kalemis, president of Nuclear Medicine Europe and business manager for molecular imaging at Siemens Healthineers, describes how nuclear medicine also tackles the most trenchant condition in modern healthcare: cancer.
"Over the past year-and-a-half essential healthcare has focused on the coronavirus, but cancer has been around long before the pandemic, and it will still be here for a long time afterwards. Every year, cancer claims the lives of around 1.3 million people in the EU, which is three times as many people as those lost to COVID-19.
Yet, if we are to stand half a chance of beating cancer, we need nuclear medicine to help diagnose and treat it - along with many other different conditions. Nuclear medicine diagnostic applications are highly sensitive and can often identify the extent of diseases and abnormalities better than other testing methods, and this paves the way for earlier treatments and better prognoses. The therapeutic uses of nuclear medicine are also on the rise, providing treatment options to different malignancies without the side effects of traditional therapy regimes, such as chemotherapy, which can lead to weakening of the patient's immune system.
The key industry players, from radioisotope suppliers to equipment manufacturers and transporters, are part of Nuclear Medicine Europe. We represent their interests in relations with the European Union institutions, ensuring our voice is heard at the highest level amongst decision-makers. We coordinate activities amongst our members, developing broad policy positions. And we also raise awareness about the industry, organizing events, and communicating with the wider public.
The EU is addressing cancer through various initiatives, notably through the Europe's Beating Cancer Plan, which recognizes that radiological and nuclear technology is vital and is already helping hundreds of millions of patients across Europe.
We are working closely with the EU to ensure that officials understand what is needed for nuclear medicine to be used more widely and efficiently to treat and diagnose cancer. And we want to emphasize that this is a technology where Europe is really leading globally: Some 95% of the world's molybdenum-99 (Mo-99) or lutetium-177 (Lu-177) production comes from research reactors based in the EU.
This is not just about treating tumors, but about managing the needs of the increasing numbers of cancer survivors. We need investment and resources to diagnose and treat more and better. We need to make sure that Europe continues as the global leader in developing and supplying medical radioisotopes and for radioligand diagnostics and treatments. And we need to educate physicians and the public on the alternative solutions that nuclear medicine brings as well as to remove the age-long, unnecessary fear from the word nuclear.
It is also the right moment to further develop links between nuclear medicine and the nuclear industry. That is why Nuclear Medicine Europe joined forces with Foratom, the European nuclear industry trade association, to present a common front on the challenges we face.
Our joint position paper, published in June, lays out the essential role of nuclear technology in the medical sector, helping to save thousands of lives each day, even in the depths of the pandemic. Thanks to nuclear applications, Europe's citizens have access to life-saving treatments and diagnostic technologies: every year, more than nine million patients in Europe benefit from nuclear medicine, of which 1.5 million are radiotherapy procedures for cancer therapy.
Nuclear technology can also be used in the diagnosis of other conditions, like heart disease, bone pain, kidney disease, lung, thyroid, and neurological disorders. Indeed, over 100 different nuclear medicine procedures have been approved by health regulators.
But the European nuclear medicine sector - like the wider nuclear industry - faces challenges, most notably when it comes to the regulatory framework.
These include a lack of consistency in approach amongst EU Member States to internationally agreed policies affecting nuclear medicine, a complicated regulatory environment which impacts innovation in this field, different market access and reimbursement of nuclear medicine applications across countries, the transport of highly radioactive irradiated targets across European countries, requiring coordination among the national licensing authorities, and the negative overall public attitudes towards the nuclear sector that spill over into a fear of nuclear medicine.
Our policy recommendations address these challenges at the EU level.
Firstly, the role of nuclear technology and its non-power applications should be better recognized and supported at the EU level. That can mean, for example, integrating nuclear technology and its role in the EU cancer action plan. Nuclear medicine is an important part of the whole nuclear ecosystem: it deserves more attention from EU institutions and should be considered as a strategic sector.
The EU should do more, including quickly implementing the Strategic Agenda for Medical Industrial and Research Applications (SAMIRA), the European Commission initiative launched in 2017 that looks at the non-power applications of nuclear and radiation technology. Nuclear medicine should be included, amongst others, in the EU's Next Generation Recovery Plan and Industrial Strategy.
We also need to renovate nuclear medicine equipment, especially in the EU's remote areas, so there is more of a balance in diagnosis across the bloc. The 2019 COCIR report says almost one-fifth of the PET/CT systems in Europe are already more than 10 years old, while SPECT systems are on average even older.
Secondly, market access and reimbursement models for nuclear medicine applications should be homogenized. Radiopharmaceuticals are life-saving options used to diagnose and treat cancer. Market access for novel diagnostics and therapeutic radiopharmaceuticals should be streamlined across the EU.
The EU should adopt the OECD's recommendation that - in cooperation with healthcare providers and private health insurance companies - countries should monitor radiopharmaceutical price changes to support more transparent costs. Payment rates and payment policies should be reviewed regularly to check if they are ensuring an adequate supply of technetium-99m (Tc-99m) to the medical community. Countries should also consider moving towards separating reimbursement for isotopes from radiopharmaceutical products as well as from diagnostic imaging procedures.
There are other issues too. For example, when it comes to supply chain investment needs, there are insufficient funds for new capacity. In addition, there is a lack of harmonization that disincentivizes private investment, research reactors are aging and some radioisotopes are currently only available from the US or Russia.
All these are major challenges to nuclear medicine. However, we remain committed to improving access to innovative diagnostics and cancer therapies. We aim to make these treatments more widely available. That is why we want to be clear that our technologies and our medicines can save lives.
In these extraordinary times, patients waiting for life-changing medical treatments should not suffer. And as nuclear medicine continues to innovate to meet patient needs, we know the many players in the sector can work with us to promote the many benefits of nuclear medicine."