Reducing Risk Of Fatal Breast Cancer, Study Confirms Strategy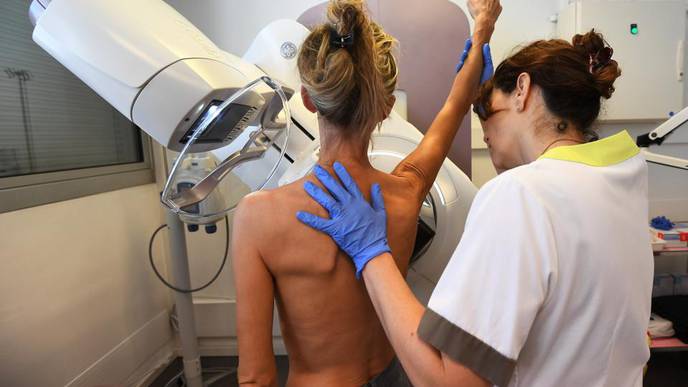 05/13/2020
Photo: AFP via Getty Images
Women who are worried about developing fatal breast cancer have a possible solution to lowering their risk.
Researchers analyzed more than a half million women in Sweden and found early mammogram screening significantly reduces the rates of advanced and fatal breast cancer. Their findings are published today in CANCER, a peer-reviewed journal of the American Cancer Society.
Among women who had mammogram screenings, the study reports a 41% reduction in cancers that were fatal within 10 years after diagnosis and a 25% reduction in advanced breast cancer.
In the U.S., many women have regular mammogram screenings, but others put it off. The Centers for Disease Control and Prevention (CDC) says 2015 data shows the percentage of women in the U.S. over the age of 40 who had a mammogram in the past two years is 65.3%.
Lead study author, Dr. László Tabár of Falun Central Hospital, Sweden, says, "Some may believe that recent improvements in breast cancer treatment makes early detection less important. Our study shows that nothing can replace finding breast cancer early."