Resident-Run Virtual Rounds Effective in Introducing Radiology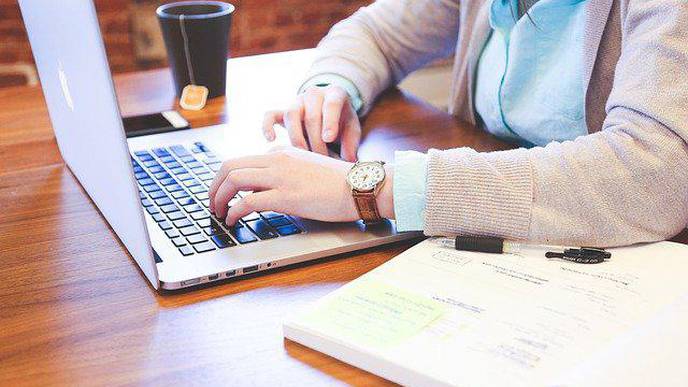 08/10/2021
Photo: Pixabay
The COVID-19 pandemic changed radiology education in a variety of ways, and while many aspects of medical learning are now back to normal, one educational innovation could have staying power.
At the University of Southern California Keck School of Medicine, the radiology department implemented a resident-run virtual radiology rounds program during the initial stages of the viral outbreak that was designed to help keep medical education on track. The team, led by Sravanthi Reddy, M.D., division chief of emergency radiology, shared their experience in a July 19 article in Academic Radiology.
"When considering the medical student exposure to radiological study analysis and teaching principles, the resident-run virtual 'radiology rounds' has demonstrated success since its implementation, similar to other virtual radiology clerkships," the team said. "A majority of the students involved in these sessions have reflected positively on the virtual meetings as most students subjectively reported enjoying the overall experience."
For their program, the department presented these virtual conferences as part of a four-week clerkship where radiology residents served as moderator. These sessions addressed many topics, including basic anatomy, pathophysiology, and management.
To assess the efficacy of the program, program leaders survey medical students between June 2020 and November 2020, gathering a total of 48 responses. According to their results, 79.2 percent of respondents enjoyed the virtual learning experience, and 83.3 percent reported feeling more comfortable with chest X-ray evaluation for line placement and parenchymal disease evaluation.
In addition, 12.5 percent of students said they were more likely to choose radiology as a career after completing the virtual rounds experience.
Overall, implementing virtual radiology rounds increased medical students' exposure to guided imaging analysis, and it gave them more time to ask questions of and discuss the field with radiology residents.
"A resident-run virtual 'radiology rounds' is a useful tool to introduce the field of radiology earlier to medical students during their clinical years," the team said. "This program has the ability to increase the visibility of radiology to medical students and address the role of radiologists and medical imaging in patient care. This program may also have a benefit of increasing interest in medical students toward the field."