Study: Eating Pure Cocoa Improves Visual Acuity in Daylight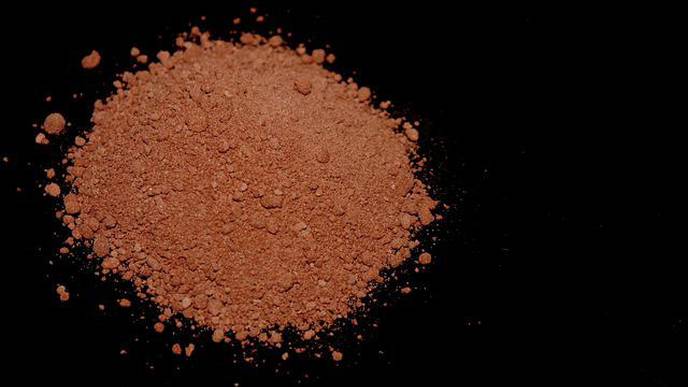 07/01/2021
Photo: Pixabay
Cocoa and red berries are good sources of polyphenols in human diet.
Redberries are characterized by the presence of anthocyanins, a group of red-purple-blue flavonoids associated with endothelial protection and inflammation.
Cocoa is rich in flavan-3-ols but also contains other polyphenols such as phenolic acids and flavonols.
Additionally, cocoa is a good source of theobromine, which in contrast with caffeine has a lesser psychoactive effect but can reduce blood pressure while caffeine has shown to increase it depending on the person.
"The retina is a highly vascularized tissue with a high metabolic and oxygen demand responsible for human vision," said Dr. María Cinta Puell from the Universidad Complutense de Madrid and Dr. Sonia de Pascual-Teresa from the ICTAN-CSIC.
"Considering that the polyphenolic flavonols and anthocyanins have been shown to be beneficial for endothelial function and cerebral blood flow, an acute randomized and controlled crossover trial with two different sources of polyphenols, anthocyanins from red-berries and flavanols from cocoa, was designed to better understand the effect of polyphenols on visual acuity and cone-mediated dark adaptation."
The study involved 17 women and 20 men with an age between 18 and 27 years.
The participants attended the lab in three different visits where they consumed a drink with cocoa, a drink with red berries and a control (milk).
Before every visit, participants were asked to refrain from eating or drinking any polyphenol- or caffeine-rich food or drink for the previous 24 h.
The daily amount of cocoa (2.5 g) and red berries powder (10 g) was homogenized to be 175 mg total polyphenols in the two study arms and zero for the control diet.
Total flavonol contents in cocoa were 1.5 mg/g and total anthocyanin contents in the red-berry powder were 3.2 mg/g.
"To measure visual acuity, letter charts were placed 4 m from the individuals in different lighting conditions, high (photopic) and low (mesopic)," the researchers said.
"Adaptation to darkness employed a psychophysical method measuring the sensitivity recovery dynamic subsequent to the whitening of the retinal photopigments."
"Our main finding was that photopic visual acuity improved significantly after cocoa ingestion but only showed a trend to an improvement with red-berries."
"The improvement in photopic visual acuity could be attributed to flavanols and theobromine."
"Mesopic visual acuity and dark adaptation were not affected by any of the two polyphenol diets."
"We need to conduct certain further studies as proof of concept to confirm that the effect is real and that the results could be applied to the design of products which could help to improve visual acuity and attention in defined populations," Dr. de Pascual-Teresa said.