Study Results Show COVID-19 Increased Anxiety, Symptoms for Individuals with Asthma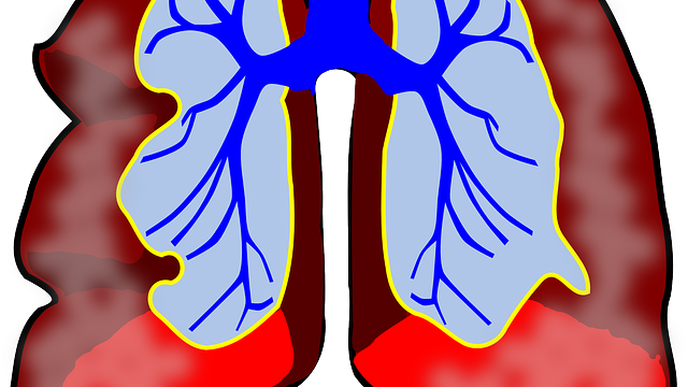 05/11/2022
Photo: Pixabay
The COVID-19 pandemic was associated with increased anxiety and asthma symptoms in individuals with asthma and reduced anxiety in parents of children with food allergies, according to the results of 2 studies published in the Annal of Allergy, Asthma, and Immunology.
In the first study, investigators examined whether COVID-19-related anxiety was associated with uncontrolled asthma in adults.
"We gathered 873 online surveys from adults diagnosed with asthma to gauge their anxiety and asthma control during the pandemic," Kamal Eldeirawi, Ph.D., RN, FAAN, associate professor of Epidemiology in the Department of Population Health Nursing Science at the University of Illinois, Chicago, said in the statement.
Nearly 57% of individuals self-reported asthma attacks during the pandemic, while 29% contacted their health care providers about urgent symptoms, and 43% had uncontrolled asthma, he said.
Additionally, 48% of individuals had a high anxiety score, and those with higher anxiety levels were more likely to report having uncontrolled asthma.
The findings form a national sample of individuals in the United States suggested increased mental and physical symptoms among individuals with chronic respiratory conditions during COVID-19 compared with those without.
Additionally, the results show a significant and unfavorable effect of COVID-19-related anxiety on asthma control.
The second study included 293 questionnaires completed by parents of children with food allergies in Canada.
The survey was conducted in May and June 2020, at the beginning of the pandemic, when in-person medical visits for non-urgent care were limited and most schools were had remote classes.
"Through the questionnaire, we examined food allergy-specific anxiety (FAA), which is distinct from other types of anxiety," Edmond Chan, MD, FRCPC, investigators at the BC Children's Hospital Research Institute and head of the Division of Allergy and Immunology in the Department of Pediatrics at the University of British Columbia, said in the statement.
"Sixty-seven percent of the respondents reported an increase in stress and anxiety that they attributed to COVID-19, while only 28% reported increased FAA due to COVID-19. In fact, most respondents reported unchanged [30%] or decreased [42%] FAA attributable to COVID-19," Chan said.
Survey respondents reported that the pandemic was associated with a decrease in all FAA aspects, with the greatest reduction related to worries about unfamiliar places and management of allergy reactions.
Additionally, some respondents noted increased anxiety related to the pandemic and the resulting shortages of safe foods and ingredients to prevent allergic reactions in their children.
Both studies had limitations in their samples, including a lack of economic and ethnic diversity, and both had a higher proportion of educated, white females responding, investigators said.