Transforming the Radiology Practice Through Vertical Integration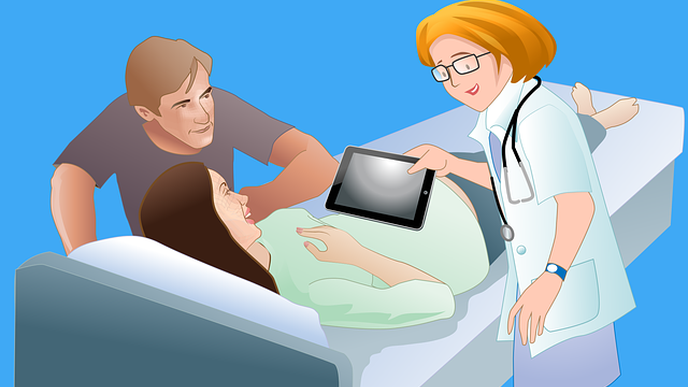 03/30/2022
Photo: Pixabay
Radiologists are facing unprecedented challenges. The healthcare delivery systems continue to increase in size and complexity with radiology now deeply integrated into the hospital workflows and electronic systems. Along the way, accessing these electronic systems have consumed an increasing amount of the radiologists' time and attention. The Medicare Physician Fee Schedule again cut radiology reimbursement by 11 percent for 2021. Yet while reimbursement has been drastically reduced, radiologist workload continues to rise. Study results reveal that radiologists spend 44 percent of their time performing non-interpretive tasks, which is frustrating because these take away from diagnosing, assessing, and predicting disease progression.
It is no wonder that burnout among radiologists has soared up to 46 percent, according to Medscape's Physician Lifestyle Report. The continuing pressure radiologists are feeling is even affecting medical school graduates. Their interest in choosing the practice as a specialty continues to decline. It is clear that the radiology practice must adapt.
Solving these challenges requires an innovative solution. This article discusses how embedding vertical integration into a radiology practice's DNA can transform the business and solve many of the challenges they are experiencing today.
The Promise of Vertical Integration
In recent years, vertical integration was the modus operandi for hospital systems to acquire physician practices or for companies like CVS Health to purchase Aetna for $69 billion. Vertical integration, according to the Oxford dictionary, is the union of more than one company that normally operates separately. In radiology, vertical integration would be the result of merging the practice of medicine with the expertise of engineers to enhance the delivery of care.
The attraction behind vertical integration is the promise of delivering expanded services at a lower cost and bringing with it greater efficiencies. Despite some of the neutral or negative perspectives on vertical integration, it does offer multiple benefits, such as the ability to finally apply artificial intelligence (AI) into a physician's clinical workflow. The use of AI is now a necessity, thanks to the pandemic, which accelerated all things digital and automation.
Although 50 percent of U.S. physicians use AI-powered tools in their personal lives, only 7 percent use it in their practice, according to Medscape's Physician Lifestyle Report. Most say they are uncomfortable with AI for the office. Fast track to February 2021 and a new report from consulting firm Sage Growth Partners indicated that 90 percent of health systems plan to insert AI strategies into their infrastructure.
What if one could take the idea of vertical integration — combining the practice of medicine with engineers — and embed it into a radiology practice? Could it increase efficiency and productivity while decreasing the workload pressure radiologists feel? Could it help improve patient outcomes?
Engineers in the Radiology Practice
Every practice wants a secure infrastructure that allows for rapid response and a software that accommodates the radiology practice both clinically and operationally. However, most radiology practice groups hire contractors or apply a DIY approach for their needs. Unfortunately, they are often only brought in when need turns to desperation.
At large facilities, information technology (IT) teams are commonplace, but they are not solely dedicated to radiology. As such, their support occurs when the list of issues grows or when it is time to update systems.
In both scenarios, technology is considered an "add on." Transforming the radiology practice requires a shift in thinking — to consider these individuals as partners and collaborators. When engineers collaborate with radiologists, they begin to see the role they play in improving patient outcomes. Remove all barriers and it would lead to radiologists being able to focus more on patients rather than the constant frustrations and inefficiencies of working with dissimilar systems.
With their unique insights and expertise, engineers can influence the diagnostic and treatment processes and track data flow across the practice. With knowledge of artificial intelligence, they can also solve the challenges of interoperability, automation and the need for improving accuracy.
Transforming the radiology practice is not as challenging as one may think. The following is a case study example of how our radiology practice integrated an unlikely function into the day-to-day — the role of engineers.
The House That Nines Built
Established in Silicon Valley, Nines is a radiology practice group embedded with the concept of vertical integration model into its DNA. The company was founded by a tech innovator and a forward-thinking radiologist. They believed that such a model could not only help improve the practice of medicine, but also generate accelerated revenues by offering their unique services to health systems.
The company hired full-time engineers with expertise in machine learning, big data, and analytics to join the practice group. Rather than segmenting them from the practice, the engineers were embedded, included in every meeting, monitored the clinical workflows, and heard every frustration and angst radiologists experienced from previous employers. They were then given real-time access to radiologists so they could immediately respond to sudden technical problems when downloading, reading, or submitting reports. This distinct approach to problem-solving is one that has not been seen before in a radiology practice.
Very quickly the practice saw reduced interruptions, improved workflow automation, and accelerated time to diagnoses and report submissions. We demonstrated a 40 percent gain in efficiency in comparison to traditional radiology practice groups. Some examples
of how vertical integration solved our challenges include:
• Ability to quickly communicate. Radiologists in the practice no longer must search, call and wait for responses from providers. Our tech team developed a unique solution that will connect the radiologist to providers waiting for results with one click.
• Immediate focus on certain cases. Algorithms were designed to elevate emergent cases so patients can be cared for more quickly. Additionally, the engineers created an "always ready" work list to ensure that cases are reviewed appropriately.
• Identify irregularities in the imaging process. Irregularities, such as missing contrast dose or poor imaging, could delay diagnoses or lead to redoing the imaging scan. Machine learning algorithms implemented and monitored by engineers have accelerated waiting times and reduced disruptions.
Another benefit of integrating engineers into the radiology practice led to two FDA clearance approvals within 10 months, demonstrating the commitment to transforming the radiology practice. The FDA approvals focused on a lung nodule measurement tool and diagnosis of intracranial hemorrhages, both of which usually require significant time commitments from radiologists.
New radiologists who join the practice compare their current workload to previous employers and are happy to explain that there is no comparison. Word of mouth of how Nines operates have led to increased revenues and a number of high-ranking radiologists joining the practice.
Vertical Integration Is Key
Radiologists are facing a unique set of stressors that are impacting our ability to deliver quality patient care. These challenges are affecting not just efficiencies and mental health (in the form of burnout), but also the practice. The future of radiology depends on our ability to innovate and deliver on the promise of improved patient outcomes. Incorporating the concept of vertical integration can transform the practice, solving many of the challenges radiologists are experiencing today. It can also help push the practice forward to adopting AI, which is now a critical factor in healthcare. While this unique business model of collaboration will not solve most causes of burnout, it is a step in the right direction.