Visual Impairment Is More Common in Patients with Parkinson's Disease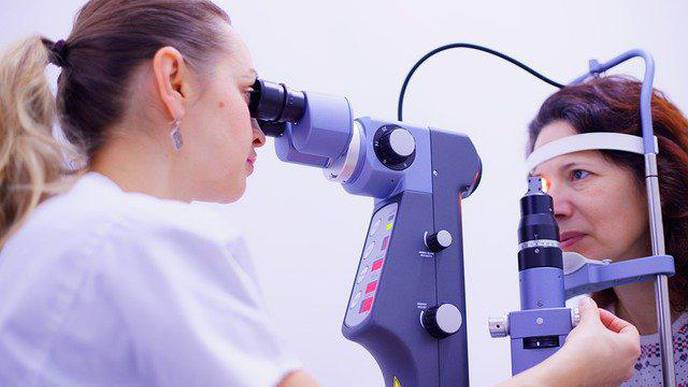 08/20/2021
Photo: Pixabay
Older people with Parkinson's disease (PD) are significantly more likely to be visually impaired than those without the disease and poor vision may take a toll on their mental and physical health, according to an analysis of Medicare claims data.
The study of Medicare beneficiaries found that the prevalence of moderate to severe visual impairment was 1.7 percent among PD patients compared with 0.71 percent among those who don't have the disease. Yet only 54 percent of PD patients had annual eye exams.
The study, published in the July 14 online edition of Movement Disorders, also found a higher incidence of depression, anxiety, dementia, and all-cause mortality among PD patients with visual impairment compared to those without a visual impairment.
"Vision is understudied and underappreciated in PD," said lead study author Ali Hamedani, MD, a neuro-ophthalmologist and epidemiology researcher at the Perelman School of Medicine at the University of Pennsylvania.
Dr. Hamedani said that while visual problems attributable to Parkinson's disease such as contrast sensitivity, double vision, and color discrimination are well documented, it is not clear why patients are more apt to have moderate to severe visual impairment as a result of ophthalmic disease. He said visual loss could be particularly problematic for PD patients dealing with loss of balance and mobility.
Visual impairment is associated with an increased risk of hip fracture, depression, anxiety, and dementia, the study authors noted.
They also pointed out that people with PD "are at increased risk for these outcomes compared with the general population, and visual impairment is specifically associated with impaired driving ability, postural instability, and hallucinations in PD," the paper said.
Study Details, Findings
To compare the prevalence of moderate or severe visual impairment between older people with and without PD, the researchers did a cross-sectional analysis of claims data for all Medicare beneficiaries in 2014. Of 26,209,997 unique beneficiaries, 287,010 (1.1 percent) had a diagnosis of PD and 187,572 (0.72 percent) had a diagnosis of moderate or severe visual impairment.
Dr. Hamedani said moderate or severe visual impairment generally refers to impairments severe enough to limit driving ability or other major daily activities.
The prevalence of moderate or severe visual impairment was significantly higher in PD patients (1.67 percent) compared to non-PD patients (0.72 percent). Vision problems were more common in older Medicare patients, Blacks or Hispanics, women, and those with diabetes or hypertension. Even after statistical adjustments were made to account for such factors, there was a 60 percent difference in the prevalence of moderate or severe visual impairment between Medicare recipients with PD and those without.
The researchers also considered the association between visual impairment and health outcomes in PD. Using longitudinal Medicare data on all PD patients from 2010 to 2014, they found that PD patients with a visual impairment had an associated higher risk for depression, anxiety, dementia, and death. There was also an elevated risk of hip fracture, but that number did not reach statistical significance.
For the third component of the analysis, the researchers examined how often PD patients received eye exams, reasoning that PD patients might be more likely to be diagnosed with moderate or severe visual impairment because they had their eyesight checked more often, but that theory did not pan out. The Medicare data for 2010-2014 showed that only about 54 percent of beneficiaries with PD had at least one eye exam, which is similar to the rate for the general Medicare population, the researchers said. PD patients with diabetic retinopathy, glaucoma, cataracts, and age-related macular degeneration were more likely to have had an eye exam.
"Because more than half of all-cause visual impairment in older adults is preventable or treatable, the identification of PD as a risk factor for eye-related visual impairment presents a unique opportunity to target early detection and treatment programs for those patients to prevent future visual impairment," the researchers wrote. "However, further research is needed to determine the specific causes of visual impairment in this population."
The researchers offered several theories.
"It's possible that patients with PD have an underlying biological predisposition to developing ophthalmic conditions that result in visual impairment," they said. "However, although certain common age-related eye disease (e.g., glaucoma, age-related macular degeneration) is thought to have primary neurodegenerative pathophysiologies that may have shared molecular mechanism with PD, evidence for a compelling association between PD and those diseases is lacking."
It also could be that PD patients have less access to eye care. It is possible PD patients may be less likely to be offered cataract surgery, for instance, because they already stopped working or driving. Adherence to treatment might also be problematic. Putting in prescribed eye drops for glaucoma may be challenging for someone with bradykinesia or reduced dexterity.
The study said poor vision might lead to reduced activity and social engagement for patients, which could compound problems that are already a concern in Parkinson's, including apathy, hallucinations, and dementia.
While this study was not designed to address those concerns and whether treating vision problems would prevent other problems, Dr. Hamedani said he and his colleagues plan to examine those issues in future studies.
The key message from the study, Dr. Hamedani said, is that neurologists should encourage their Parkinson's patients to get their eyes checked.
"Everyone over the age of 65 should have a regular eye exam and that does not change just because you have Parkinson's. It is maybe even more important then," he said.
The authors acknowledged the observational study's limitations, including that it relied on administrative claims data to identify PD and comorbidities such as diabetes and ocular disease. Nor did the design allow the researchers to distinguish between different causes of visual impairment and whether they were reversible or irreversible. It's also possible that the true incidence of low vision in PD is higher than what the study found because the numbers only reflect cases diagnosed by a doctor, usually an ophthalmologist or optometrist.
Expert Commentary
The difference between the rate of visual impairment in PD patients compared to non-Parkinson's patients is unexpected because eye diseases such as cataracts, glaucoma, diabetic retinopathy, and macular degeneration are usually not related to PD, said Tanya P. Lin, MD, section chief of the department of neurology at the Southern Arizona VA Health Care System (SAVACHS) and associate professor of neurology at the University of Arizona.
"Often when patients complain about vision, they are vague so it's hard to put a finger on" what they are describing, said Dr. Lin, adding that the new study underscores the importance of asking specific questions both of patients and their families or caregivers and making referrals to eye specialists as needed. Although PD does have vision-related complications, such as hallucinations, visual-spatial deficits, and loss of contrast sensitivity and color vision, Dr. Lin said, these complaints usually do not cause significant impairment in visual acuity.
The finding that visual impairment is associated with poorer PD-related health outcomes is important, said Dr. Lin, who serves as the site director of the National VA Parkinson's Disease Consortium Center at SAVAHCS. Poor vision can be a risk factor in falls, "one of the most feared complications" of the disease. Further studies examining early intervention of eye diseases and health outcomes in PD patients would be valuable, she added.
"This paper could be used (by doctors) to explain why they are interested in their patient's vision," said Ivan Bodis-Wollner, MD, professor of neurology and ophthalmology at SUNY Downstate Medical Center, but it leaves many questions unanswered.
For instance, the statistics do not reveal whether PD patients were less likely to get treated for eye conditions or whether there were barriers to them getting care. It also could provide more information about the causes of visual loss among those characterized as having "moderate-severe visual impairment."
Detailed eye exams to check visual acuity and for problems such as glaucoma and cataracts are normally reserved for ophthalmologists, though Dr. Bodis-Wollner said he does checks for contrast sensitivity.
Disclosures
Drs. Hamedani, Lin, and Bodis-Wollner had no relevant disclosures.