What Factors Might Put Older Adults at Higher Risk of Experiencing Greater Disability After Major Surgery?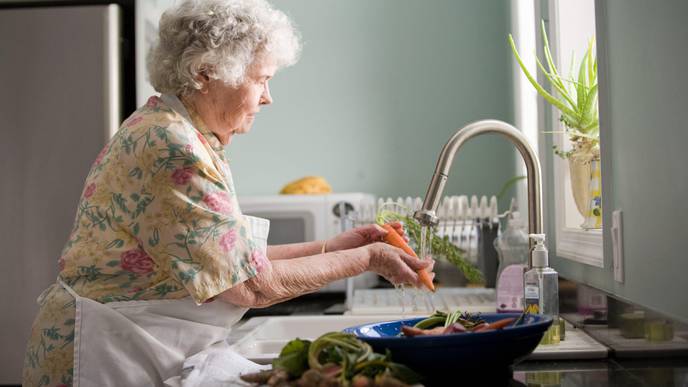 02/25/2022
Photo: Unsplash/CC0 Public Domain
In an analysis published in the Journal of the American Geriatrics Society that included 247 adults aged 70 years or older who were discharged from the hospital after major surgery from 1997 to 2017, patients who had non-elective surgery had more disabilities in daily activities over the following 6 months than those who had elective surgery.
Researchers identified 10 factors that were associated with greater disability burden: age 85 years or older, female sex, Black race or Hispanic ethnicity, neighborhood disadvantage, multimorbidity, frailty, one or more disabilities, low functional self-efficacy, smoking, and obesity. The burden of disability increased with each additional "vulnerability" factor.
"The results from this study can be used by clinicians to identify older adults who are particularly susceptible to poor functional outcomes after major surgery, and a subset of the factors identified could serve as the basis for new interventions to improve functional outcomes in vulnerable older surgical patients," said lead author Thomas M. Gill, MD, of the Yale School of Medicine.