Where Neurologists Are, What Services Are Used, Where More Care Is Needed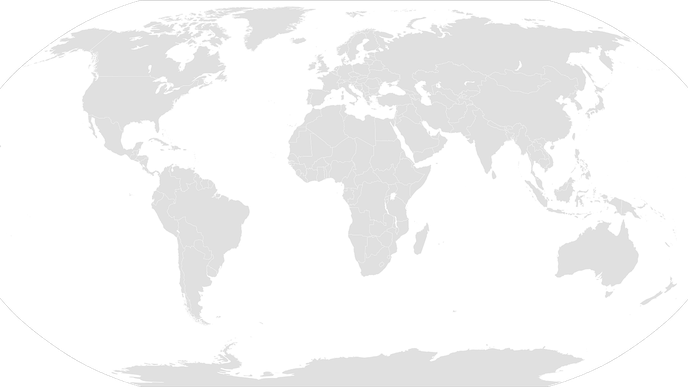 07/07/2021
Photo: Clker-Free-Vector-Images from Pixabay
The distribution of neurologists across the US is very uneven, even though the prevalence of neurologic conditions is fairly similar in different parts of the country, according to a study that was published online on December 23 in Neurology.
The study looked at geographic differences in supply and demand for neurologic services across the US. Among its findings, there was a nearly fourfold difference between the regions with the lowest and highest density of neurologists; metropolitan areas had a greater supply of neurologists than rural communities.
The study, based on 2015 Medicare data, found that patients, regardless of where they lived, were likely to see a neurologist for complex conditions such as Parkinson's disease (PD) and multiple sclerosis (MS). That trend did not hold true for other neurologic conditions, such as headache or dementia.
"The neurologic conditions don't seem to change across the United States, but whether someone with a neurologic problem sees a neurologist does differ in different parts of the country," said study co-author Brian Callaghan, MD, MS, FAAN, associate professor of neurology at the University of Michigan.
The demand for neurologic care is expected to increase even more as the population ages, he noted, while a significant shortage of neurologists to meet the need has been predicted. The growing list of therapies for neurologic conditions such as MS and epilepsy will also heighten the need for expertise that may go beyond the scope of many primary care practitioners.
While the issue of uneven distribution of physicians, including neurologists, is not new, the authors said they hoped the additional data in their study "provide insight for policymakers when considering strategies in matching the demand for neurologic care with the appropriate supply."
The COVID-19 pandemic has revealed one possible solution—a wider use of telemedicine, Dr. Callaghan said. The growing use of advanced practice providers in neurology, including nurse practitioners and physician assistants, also is starting to help improve access to neurologic care, he added.
The new study, which was proposed and funded by the AAN Health Services Research Subcommittee, noted that neurologists comprise about 2 percent of physicians in the US, a percentage that has held steady for the past decade.
"Geographic variability in neurologist supply may influence whether or not a neurologist is involved in the care of a patient with a neurologic disorder or symptom," the paper said. "Variability in neurologists and whether this variability is associated with involvement in care has not been evaluated in detail."
Study Design
To explore the issue, the researchers used a random 20 percent national sample of the 2015 fee-for-service Medicare carrier file. The file contains data on medical services (diagnosis codes and procedures) as well as information on the provider, including specialty and practice location.
The researchers also obtained patient demographic information, including age and sex, and place of residence from the Medicare beneficiary summary file. The analysis included 2.1 million adult Medicare-insured patients with at least one office-based evaluation/management (E/M) visit with a primary diagnosis of a neurologic condition in 2015.
The analysis divided the country into 306 areas known as "Hospital Referral Regions" (HRRs) to examine geographic variations by lowest neurologist density quintile to highest density quintile.
The study identified 13,627 neurologists, who provided care to Medicare beneficiaries during the study period. Neurology density by HRR ranged from 9.7 per 100,000 Medicare beneficiaries in the lowest neurologist density quintile to 43.1 per 100,000 beneficiaries in the highest density quintile. The mean number of E/M visits per neurologist was 512, with a range of 668 (lowest density quintile) to 335 (high-density quintile). Neurologists in the high-density areas, which tend to be near urban areas and academic medical centers, may have teaching or research duties in addition to their clinical practices, the study noted.
Nearly one-third of patients who were Medicare beneficiaries had at least one visit for a neurologic condition—a number that was fairly consistent across the country. The most common conditions were back pain, sleep disorders, and peripheral neuropathy. The least common were MS, other central nervous system disorders (often mild cognitive impairment), and Parkinson's disease (PD).
On average, 23.5 percent of patients with a neurologic condition had at least one E/M visit to a neurologist. The proportion of patients seen by a neurologist gradually increased across all quintiles, from 20.6 percent in the lowest neurologist density quintile to 27 percent in the regions with the highest density of neurologists.
Overall, more than 80 percent of patients with complex conditions such as MS and PD saw a neurologist, with not much difference in that pattern of care from the regions with the lowest density of neurologists compared to the highest density.
In contrast, the proportion of Medicare patients getting care from a neurologist for neurologic conditions such as stroke, headache, epilepsy, and peripheral neuropathy was fairly modest, to begin with, but rose incrementally as the density of neurologists increased. For instance, in low-density areas, 25.8 percent of patients with a stroke diagnosis saw a neurologist compared with 31.2 percent of patients in high-density areas. For headache, the proportion went from 32.6 percent to 35.7 percent as neurologist density increased.
The study did not address whether patients who saw a neurologist had more favorable outcomes than those who saw a primary care doctor or another non-neurologist, a question that Dr. Callaghan said needs to be addressed in future research.
"Neurologists [at current levels] will never be able to take care of all the neurologic care that is needed in this country," Dr. Callaghan said, though he and other experts said there could be better access to neurology expertise through enhanced partnering with primary care physicians and use of technology that brings expertise to patients in remote areas.
Expert Commentary
"I do think the new tool that has helped us bridge the gap is telemedicine," said W. David Freeman, MD, FAAN, professor of neurology and co-director of stroke at the Mayo Clinic in Jacksonville, who was not involved with the study. He said the Mayo Clinic has 30 telestroke sites across the country.