SAVING SIGHT: THE MISSION CONTINUES
A NATIONAL EYE
INSTITUTE
BLINDNESS
PREVENTION
INITIATIVE
"We don't need to see patients go blind from diabetic retinopathy anymore. It is time to be hopeful for patients and make sure we're treating them early in the disease course."
Charles Wykoff, MD, PhD
Director of the Retina Consultants of Houston & Steering Committee Member
Everything you need to save your patients' sight. Explore Now.
The Mission Continues:
A Call to Action for Early Referral, Diagnosis, and Treatment for DR/DME
Building upon our 2019-2020 curriculum, we again have brought together the top experts in eye health and diabetes care to give you the tools to ensure all patients with diabetes will achieve the best possible vision outcomes.
Let's work together to help our patients achieve their best vision while continuing to lead full and productive lives.

FEATURED PROGRAMS
With Eyes Wide Open: New Strategies for Managing Diabetic Retinopathy
Host: Diana Shechtman, OD, FAAO
Guest: Carolyn E. Majcher, OD, FAAO
Saving Sight: What You Might Be Missing in Your Patients with Diabetes
Host: Ruth S. Weinstock, MD, PhD
Guests: Susan B. Bressler, MD, Mark Dunbar, OD, FAAO
FOR YOUR PATIENT
PATIENT EDUCATION
Explore resources that you can share with your patients with DR/DME. Select education tools below to access information:
ABOUT THIS INITIATIVE
Saving Sight Through Early Referral, Diagnosis, and Treatment For DR/DME

Developed in collaboration with the National Eye Institute of the NIH, Prova Education and Eye Health Academy have gathered the top nationally renowned experts in eye health and diabetes to create the second comprehensive, multi-module initiative on DR/DME.

Our goal? Build on the foundation we created together in 2019 and provide you, the clinician, with new educational pathways, tools, and resources to aid in the mission of saving our patients' sight.
RESOURCES
Explore resources and links for DR and DME.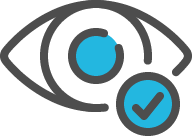 Stay up to date on the latest clinical trial findings and recommendations for care.
FIND OUT MORE
STEERING COMMITTEE & FACULTY
LEADING EXPERTS IN EYE HEALTH COMPELLED BY A COMMON PASSION
From academia and government to private practice, we are joined together to change the outcomes in eye health.
STEERING COMMITTEE

Emily Chew, MD
Director, Division of Epidemiology and Clinical Applications
Deputy Clinical Director
National Eye Institute
Bethesda, MD

Mark Dunbar, OD
Director of Optometric Services
Bascom Palmer Eye Institute
Miami, FL

Jennifer I. Lim, MD, FARVO
Marion H. Schenk Esq. Chair and Professor of Ophthalmology
Director of Retina Service, University of Illinois at Chicago
President, Chicago Ophthalmological Society
Chicago, IL



Adrienne Scott, MD
Associate Professor of Ophthalmology
Wilmer Eye Institute
Johns Hopkins University
Baltimore, MD

Charles Wykoff, MD, PhD
Associate Professor of Clinical Ophthalmology, Academic Institute
Associate Clinical Member, Research Institute
Houston Methodist
Weill Cornell Medical College
Houston, TX